I am delighted to welcome you to St Aloysius Catholic Primary School Cronulla. Our school offers students a unique and personalised education allowing them to achieve their best in many curricular and co-curricular domains.
Our teachers are highly skilled, passionate and enthusiastic educators, committed to ensuring every student receives a contemporary education with the skills needed for an increasingly changing world.
We also believe that learning is done in partnership with parents, who are warmly welcomed into our school community. The latest technologies and teaching methods are used to deliver a dynamic and differentiated education which connects us with local and global communities, within a nurturing and inclusive school environment. We encourage authentic student participation with students given opportunities to make decisions on matters that affect them. They are active in social justice and are explicitly taught social and emotional skills to enhance their resilience and wellbeing.
St Aloysius is a Mercy school with a strong Mercy tradition based on the values of stewardship, welcome, excellence, compassion, dignity and respect, and justice and service.
Mrs Elizabeth Ovens
Principal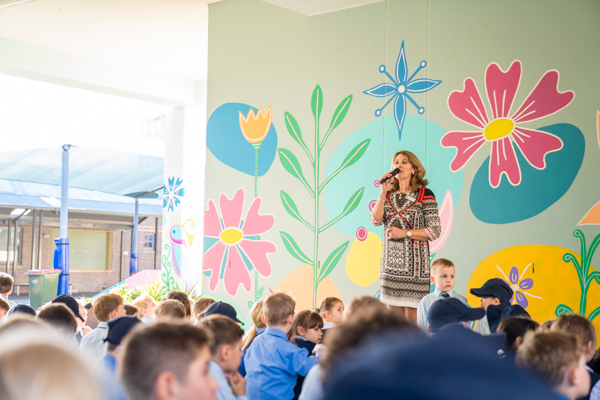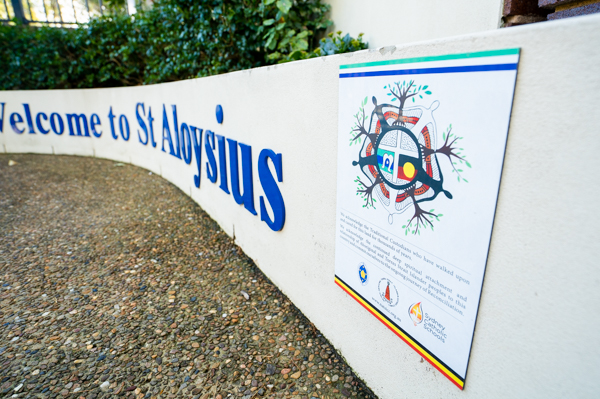 Proudly Part of the Community of Sydney Catholic Schools
Our school is part of a system of over 150 low-fee Catholic schools in the Sydney Archdiocese.
Sydney Catholic Schools are thriving Catholic communities that ignite a love of Christ through excellent teaching and learning to empower students to reach their full potential.