St Aloysius STEM UPDATE
At St Aloysius, we are proud of the amazing work our students are doing in STEM. By working through the Design Engineering process and developing solutions to real-world problems, our students are empowered to develop solutions and ideas that can make a difference in their world. Throughout our period of remote learning, our students have adjusted to completing STEM tasks from home.
Kindergarten
During Term 3, students in Kindergarten were challenged with a range of STEM building challenges! Students had to design and build a new, stronger house for the three little pigs. SEESAW provided a platform for students to communicate their design, and explain their choice of materials. Students were also inspired by the story of Billy Goat's Gruff to design and build a safe, effective bridge that would keep the Goat's safe!
Year 1
Students in Year 1 worked hard to complete a range of difficult coding challenges. They are learning how to write algorithms and instructions by sequencing block code. They debugged and refined programs in order to complete mazes and puzzles. Students also completed some STEM design challenges including designing an insect out of plant and garden materials, building egg floats, and exploring differences between night and day.
This slideshow requires JavaScript.
Year 2
Year 2 students have been exploring sound and light energy! Students have explored a range of information texts all about energy. They designed, created, refined and shared some amazing homemade instruments built from recycled materials! Students have been learning to code programs using the Scratch platform. They have learned how to record and download sounds that can be uploaded into their Scratch programs. Later this term students will use these new skills to build an interactive digital instrument using a Makey Makey!
Year 3
Year 3 have completed a range of STEM challenges such as building a solar oven, creating an instrument, and designing a spectroscope! Students are exploring light, heat and electrical energy. They are learning about renewable energy sources such as solar, wind and hydroelectric power. Later this term, Year 3 students will combine this knowledge with their digital technology skills in Scratch, by creating an interactive poster that uses a digital system to communicate their ideas.
This slideshow requires JavaScript.
Year 4
Students in Year 4 are learning to create 3D designs using Tinkercad! They have worked hard to learn how to use Tinkercad to create and manipulate different objects when working on a three-dimensional plane. Students are learning about 3D printing and the amazing ways that it can transform how things are made! They looked at 3D printed houses, 3D printed food and how we can use 3D printing to transform plastic waste into useful objects. Students will use Tinkercad to design their own product idea that could be made from recycled plastic.
Year 5
Year 5 students are learning how to create some innovative programs using the Microbit! They developed step counters that can track their steps and respond with animations or sounds. Students are also exploring the environmental impact of the textile industry, and how many textiles are made from plastics. Students will connect these ideas by designing a Microbit digital system that could be used to recycle and repurpose textiles.
Year 6
Year 6 have been exploring our Solar System and learning about how our Earth compares to different planets. They designed their own planet using Minecraft and created a video to take us on an immersive tour of their new world! This term, students have been challenged with designing a structure that could withstand an earthquake. They will be working through the Design Engineering process to design, create, refine and share their designs.
This slideshow requires JavaScript.
Exciting new STEM resources!
Recently we have purchased some brand new STEM resources, and we are very excited for the students to return to school so we can use them!
STEM Construction Kits  
Opportunities for students to engage in hands-on construction activities are a wonderful way to develop students creative and critical thinking. Students work collaboratively to design, build and refine projects. These constructions kits will provide a perfect variety of building resources for younger students to utilise when designing and building their STEM projects! We can't wait to see what they build!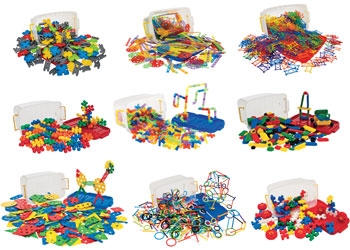 Lego Robotics WeDo Sets
At St Aloysius, we are extremely fortunate to have a comprehensive set of Lego Robotics kits for all grades. We now have a full class set of Lego WeDo robotics kits available, which will be a fantastic resource for younger students when learning how to build and code digital systems. Lego WeDo provides a fantastic platform for early years to learn to build models and write code that utilises sensors and motors.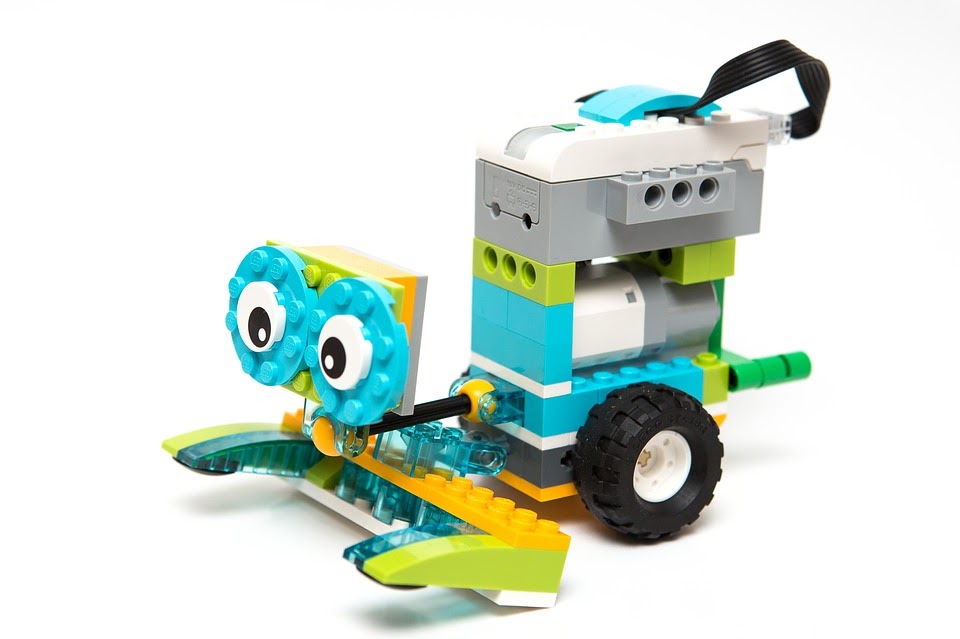 Strawbees Kits and Microbit Adapters
Strawbees Education provides a fantastic resource for designing and engineering structures and sculptures. By using the straws and specially designed connectors, students can build anything they like! By adding the Microbit adapter, students can add in servo motors and electronics. This allows students to not only design and build structures, but also to code and develop a digital system that will bring their structure to life.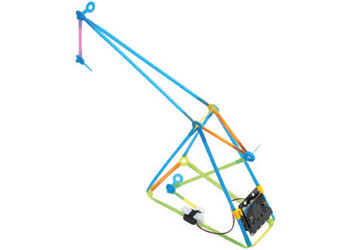 The role of learning through play in STEM
Excerpt from 'STEAM is the future and fortunately for students, learning it is fun'.
Click here to access the full article
To set students up for success in the future workforce, we need to rethink learning to consistently provide engaging, meaningful, and playful experiences for students that develop STEAM knowledge and a breadth of skills – social, emotional and creative – to ultimately build learner confidence and agency. One approach that has been gaining global momentum is play-based learning or learning through play.
Evidence shows that learning through play is an integrated pedagogy, which can be seen as highly effective in building holistic skills alongside academic content and high student engagement. A play-based approach involves both child-initiated and teacher-supported learning. In this context, children can explore, experiment, discover, and solve problems in imaginative and playful ways.